Best Energy Management College in India
NTPC Limited, a Maharatna company of Government of India, is India's largest energy conglomerate with an installed capacity of more than 70,254 MW (including 12,595 MW through JVs/Subsidiaries). NTPC Limited is instrumental in promoting NTPC Education and Research Society (NEARS). Under the aegis of NEARS, NTPC School of Business (NSB) was set up in the year 2014 with the aim to nurture human capital for the entire energy sector.
NTPC School of Business (NSB) has two AICTE approved programmes, namely, Post Graduate Diploma in Management – Executive (PGDM-E) and Post Graduate Diploma in Energy Management (PGDM-EM). These courses are designed to enrich management learning and practice at all levels of decision making in the area of energy management. The focus on energy management consolidates to deliver knowledge and value-added academic and research enrichment services for sustainable development of the Indian economy.
To be a world class school of knowledge creation and dissemination in Power Sector.
To serve the sector through relevant
Teaching
Research
Consultancy
Ethical Management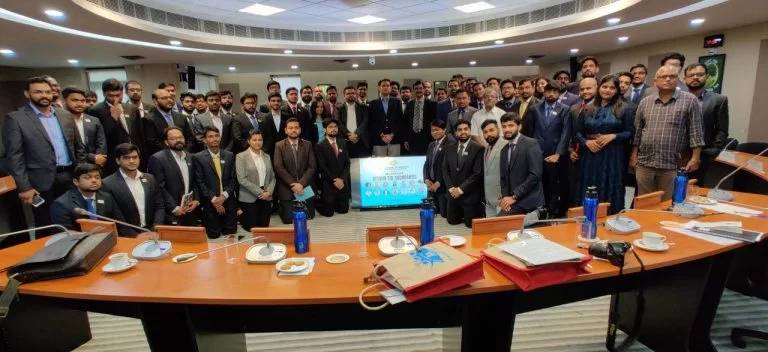 It is accordingly committed to the advancement of management education, research, training and consultancy for the energy sector. NTPC School of Business (NSB) runs AICTE approved Post Graduate Diploma in Management – Energy Management (PGDM-EM) .
PGDM (Executive) program includes twelve months of classroom learning and six months of project work. The PGDM (Executive) program is best suited for working professionals to add value to their career and prepare visionary leaders for the energy sector. Experience sharing seminars for peer learning and live industry project under expert guidance to enhance learning outcomes. These activities help analyze situations and apply skills to real business situations.
The NTPC School of Business doctoral programme is conducted in association with the Pandit Deendayal Energy University, Gandhinagar. This programme is a logical way ahead for the School; based on its two AICTE-approved PGDM programmes; specializing in energy management. Such areas as business models, trade, market and institutional mechanisms, regulations and policies to consolidate the energy sector's niche, internalization of externalities, conventional & alternative energy sources and energy mix are amongst the essential thrusts the School focuses on.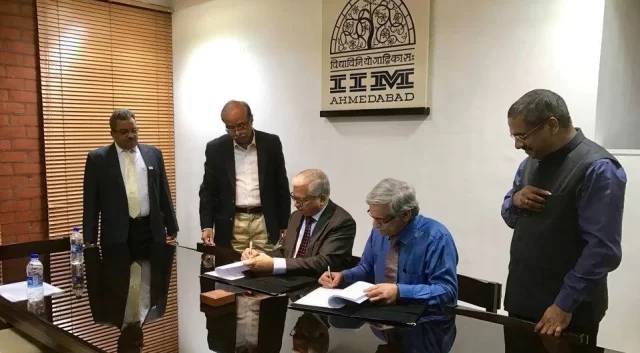 India's power sector leader NTPC and top business school IIM Ahmedabad announced a joint initiative to create a world-class research institute at NTPC School of Business for policy prescription and develop energy sector management graduates. Under the scheme of the arrangement, NSB guided and shepherded by IIM Ahmedabad specialists will seek application from aspirants for an MBA degree for a two-year degree course with specialization in the energy sector. Will gradually work towards making NSB bigger
Govt plans to register only India-made solar panels under ALMM: RK Singh Top Stories (Energy News 23 Oct 2023) Requirement … Energy News 23 Oct...
Read More