NTPC Education & Research Society
NEARS
NTPC Education & Research Society (NEARS) has been promoted by NTPC Ltd, as its permanent member, the leading power utility in the country: with the purpose of promoting efficiency and excellence by creating and disseminating knowledge in the domain of energy and power sector. NEARS is guiding through its school i.e. NTPC School of Business which is AICTE recognized to achieve its fundamental objectives, which include;
To promote the diffusion of useful knowledge and understanding in management education in the domain of power and energy.
To award degrees/diplomas, certificates, organize seminars/ conferences/ colloquia etc. in its area of expertise.
 To help in the schemes of advancement of education and for development of the character of students and to educate them in physical culture.
The aims and objects for which the Society is established are as under:
To promote the diffusion of useful knowledge and understanding in the area of education and provide facilities for instruction in management education with a comprehensive emphasis on the energy and power sectors.
To undertake and conduct study courses in management, award degrees, diplomas, and certificates, organize conferences, seminars, workshops, lectures, and institute medals, and scholarships.
To organize training programmes for the extension of knowledge in modern management, distance education, e-learning, skill up gradation/development, seminars and symposia on contemporary issues related to energy and power sectors.
To affiliate and cooperate with any organization having similar aims either at the national or international level; prepare databases for benchmark-setting in different domains, undertake projects for evolving systems and procedures.
To provide facilities for the exchange of opinions and views on management practices and trends and for stimulating thoughts and efforts in developing an optimum solutions to management problems through lectures, conferences, plant visits, in-plant training, and training courses.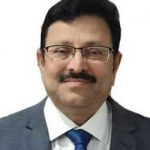 Shri Dillip Kumar Patel
President
NEARS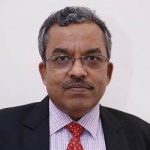 Dr. Gireesh Chandra Tripathi
Secratary
NEARS