At NSB, We named our Town hall series as GREENTREPRENEURS. Under this various sessions interactive sessions have been conducted with the leading entrepreneurs.
GREENTREPRENEURS Town Hall Series 2019
Mrs. VAISHALI NIGAM SINHA
Chief CSR, Sustainability & Communications Officer- ReNew Power, Alumnus of HBS, Columbia University & Hindu College, DU
Date: 9/19/2019
Enlightening session on entrepreneurship and renewable energy by Vaishali Nigam Sinha where she spoke about her journey from Art of Charity Organization (iCharity) to ReNew Power that she and Shri. Sumant Sinha embarked upon eight years ago. A dream that got realized into a juggernaut in the Indian renewable energy sector.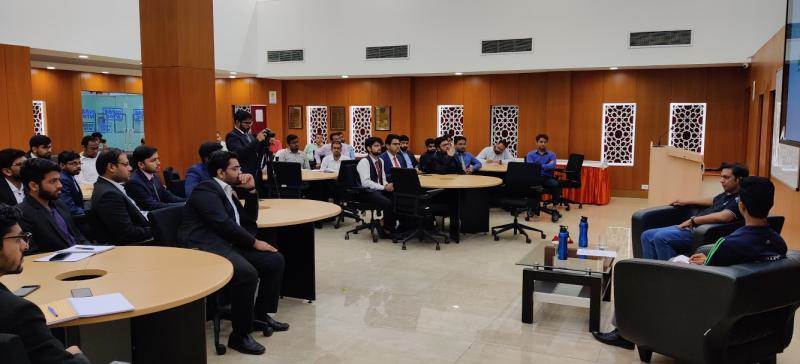 Shri. VIKASH MISHRA
Head External Relations, Lithium Urban Technologies
Date: 8/31/2019
Session of Greentreprenuers-India's first CleanTech focussed Series. At a time when are the buzz word, our students were more than delighted to interact with Shri. VIKASH MISHRA , Head External Relations, Lithium Urban Technologies, the world's largest four wheeler EV fleet outside of China. Understanding the dynamics of Mobility-as-a-Service couldn't have come at a better time. The school thanks you for that insightful session.