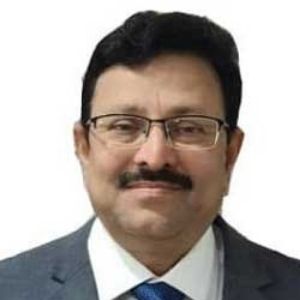 PRESIDENT, NTPC EDUCATION & RESEARCH SOCIETY
In the global economic arena, India has been recognized as the bright spot and is poised for accelerated growth in the times to come with a great demographic advantage. The energy in all its forms is a vital input for the economic development of the country. The Indian energy sector has been witnessing a rapid pace of changes in terms of regulatory reforms, innovative initiatives, and technological developments. With the emergence of digital technology, the landscape of the energy sector is poised to see a massive change.
NTPC, the largest power generator in the country and a Maharatna company has been making an immense contribution by way of sustainable power generation in the country. It has also been sharing its experiences for sectoral development. Recognizing the fact that human capital is the key-value differentiator for the success of any economic and business activity, NTPC formed "NTPC Education and Research Society" – NEARS, in the year 2014 with the aim to nurture the human capital for the entire energy sector.
Under the aegis of NEARS, NTPC School of Business (NSB) has been set up and it started a Post Graduate Diploma in Management – Executive (PGDM-E) program. The focus of this program is to impart managerial skills and essential competencies to the professionals in the energy sector and help create a leadership reserve to keep the energy sector ready for the future human capital needs. Due to its relevant and contemporary curriculum, the program has received tremendous response from energy professionals and two batches are undertaking the course at present.
I am sure that in the future NSB will broaden the range of its activities to begin other academic works like research, consultancy, and management development programs so as to substantially contribute towards meeting the specific needs of the energy sector. I wish continuous growth and great success to NSB in all its endeavors.
PRESIDENT, NTPC EDUCATION & RESEARCH SOCIETY